BALTIMORE, MD, May 3, 2023 – We are pleased to welcome Sri Peruvemba to our Advisory Board.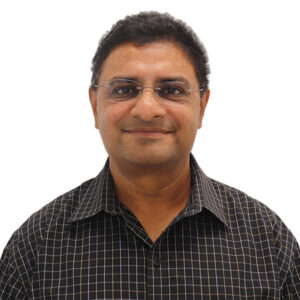 In the world of advanced displays, Sri needs no introduction. His technology career spans more than 30 years and includes a lengthy stint at the Society for Information Display (SID) where he served on the Executive Board and held the role of Marketing Chair for a time. He is a longtime advocate for the advancement of electronic hardware technologies and an expert on sensors, electronic displays, haptics, touchscreens, electronic materials, and related technologies. He is currently CEO of Marketer International.
"Sri's keen insight into the vast array of display technologies and his extensive global network is already generating dividends for Pixelligent," said President and CEO Craig Bandes. "He has worked with many companies innovating technologies that catalyzed seismic transitions in the display industry and revolutionized consumer electronics. As we grow our portfolio of products for advanced displays, we will benefit from his knowledge and experience.
"Pixelligent is on the frontier of another transformative leap for displays – this time involving next-generation consumer electronics and extended reality (XR) devices," said Sri. "With differentiated high-performance materials to enable the advanced products, the company is already setting itself on track to capture market share. I'm excited to help Craig shape and implement the growth strategy."
Craig added, "Sri joins our team of skilled advisors that collectively enrich our business in deeply tangible ways. We are fortunate to count these individuals among our champions."
To learn more about Pixelligent, please contact Alex Everett at aeverett@pixelligent.com.
To learn more about Pixelligent Technologies please visit www.pixelligent.com
Contacts
Pixelligent: Jeff Anderson, VP, Sales & Marketing: janderson@pixelligent.com
Agency: GenuityPR. Email: pixelligent@genuitypr.com