Display Week 2023 promises to be a busy show for Team Pixelligent. The premier annual conference will be held in Los Angeles, Calif. May 21st-26th. In addition to meeting with leaders throughout the display ecosystem and getting an early look at product trends that will influence our materials roadmap, CEO Craig will take the stage at the popular Business Conference on Wednesday, May 24th.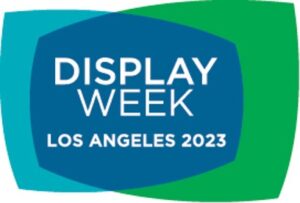 He joins executives from Display Supply Chain Consultants, Coherent LaserSystems and OTI Lumionics at a session titled "Mobile Display Technology and Market Outlook". Following executive presentations, the event will feature a panel discussion to explore the role of new materials, processes, and other advanced technologies in the continuous evolution of smartphone displays.
Craig's contribution is informed by Pixelligent's extensive innovation to enable advanced display technologies like Mini-LEDs and OLEDs. Take our PixJet® ink-jettable formulations, for example. We launched the novel solution for next-gen mobile displays earlier this year. First target applications include OLED, QLED, Micro-LED, and 3D displays, as well as Extended Reality devices. With breakthrough refractive index values ranging from 1.65 to 1.72 for superior optical performance, the product is drawing significant interest from Big Tech and others.
Throughout the conference, we will host customers and partners at our hospitality suite. We look forward to providing an update on our company, products, roadmap, manufacturing strategy, expanding leadership team, and our market momentum.
To schedule a meeting at our hospitality suite, please contact Alex Everett at aeverett@pixelligent.com.